Greetings, Title Magicians, it's been a long time since I've been able to post. So little time. So little energy. However, I couldn't resist this wonderful Nessie sighting. I have a feeling that our beloved Nessie monster will continue to show herself/himself off to We Humans. The time has come. Other such wondrous creatures will also be sighted in the coming days, including much more real GIANT sightings. After all, Steve Quayle and crew are on the job and hunting them down. [See Below]
Also, UFOs sightings have become a dime a dozen in our skies. Yes, I've had some fab-interesting sightings here on my tame prairie, intermittently that is. The light shows put on by these UFOs... well, wow, just wow!
Yeah, check it out. Absolutely incredible experiences are happening at James Gilliland's ECETI ranch. Video movie below.
Lastly, on the paranormal hit parade for today is a Yowie on-the-scary-side encounter in Australia. BE CAREFUL OUT THERE!
btw, I am penning a 'short story' sci fi erotic romance to submit for an anthololgy. *KNOCK ON WOOD* I'll be able to finish.
https://www.coasttocoastam.com/article/schoolgirl-s-nessie-photo-hailed-as-best-in-years
Schoolgirl's Nessie Photo Hailed as 'Best in Years'
A young girl's remarkable image of an odd anomaly at Loch Ness has been hailed by one researcher as the best Nessie photo in years. According to a
report
out of Scotland, Charlotte Robinson captured the intriguing picture while vacationing with her family at the popular tourist location last weekend. Early in the evening on Friday, Charlotte was looking out at the loch and, to her amazement, spotted something quite strange.
Around fifty feet from shore, she said, a dark oddity had suddenly emerged out of the water. This mysterious denizen of the loch seemed to sport a neck and head that was in "the shape of a hook." Fortunately, the stunned youngster had the wherewithal to grab her cell phone and snap a picture of the strange scene before the potential creature went back underwater. The encounter continued about a minute later when the 'monster' appeared again a short distance away from where Charlotte had initially seen it.
While her mother was skeptical when told by Charlotte that she had taken a picture of Nessie, her opinion quickly changed upon seeing the intriguing image. "I couldn't believe it," she marveled, "something's there." The astonished mom was not the only one impressed by the image as veteran Nessie hunter Steve Feltham also raved about the photo. "I am totally excited by this photograph," he gushed, "it is the best of Nessie in years."
At the risk of raining on Charlotte's parade, it bears mentioning that, nearly two years ago, another potential Nessie image was
heralded as the 'best ever,'
setting up a fine debate for fans of the famous cryptid. Regardless of whether or not her photo truly is tops, the youngster's encounter is noteworthy for another reason as she is now the third schoolgirl to
spot something odd
at Loch Ness this year. Why this particular demographic has had such luck at the location is anyone's guess, but it may be because most adults visiting the site are simply so skeptical of the creature that they don't even bother to look for it.
LOVE HIM OR HATE HIM, STEVE QUAYLE AND HIS FRIENDS ARE ***EXPOSING*** THE REAL TRUTH OF OUR ANCIENT PAST ... THE MASSIVE EGYPTIAN PRESENCE IN AMERICA, AND OF COURSE, THE GIANTS. ~STEVEQUAYLE.COM~
THESE ARE PICS OF REPLICA GIANT STATUES ARE FROM STEVE QUAYLE'S APPEARANCE ON COAST TO COAST AM ... DARN DAMN IMPRESSIVE!
In the first half, author and researcher
Steve Quayle
argued that there's been a cover-up at the Smithsonian Institution of ancient artifacts, including giant remnants, and evidence of an Egyptian presence in the Grand Canyon and the Americas circa 250 BC (view
related material
). Anthropologist John Wesley Powell, an influential 19th-century director of the Museum, was instrumental in keeping "out-of-place" artifacts from the public eye, he said. Quayle recently interviewed an eyewitness (identity disguised in video) who claimed he was shown secret storage facilities of the Smithsonian containing giant skeletons and Egyptian artifacts including mummies. There are literally "tens of thousands of items" not just from the Grand Canyon, but the Pacific Rim, and different burial mounds that the Smithsonian wants to keep quiet, Quayle added.
The source had security clearance and saw the artifacts 20 years ago, traveling down four levels, and was also told of items not shown. The finds have been kept secret, he continued, because they would deliver a blow to Darwinism, and reveal the presence of the fallen angels or the Nephilim. The giants were half-human and half-fallen angel, he suggested, and helped build ancient megalithic sites with huge stones. Will the DNA of ancient giants become the super-soldiers of tomorrow? Quayle pondered. He believes that eventually demonic disembodied spirits of the giants will inhabit machines. For more, check out the upcoming
True Legends Conference
on transhumanism and the hybrid age.
---------------------------
https://www.coasttocoastam.com/show/2018/08/21
THE INHABITED SKIES OF EARTH...
Watch: UFOs at ECETI Ranch
Video of UFOs at ECETI Ranch shot in August 2018 by James Gilliland and Peter Maxwell Slattery with Jimmy Church in attendance.
MANY MORE UFO VIDS AT: https://www.coasttocoastam.com/article/watch-ufos-at-eceti-ranch
THE AUSSIE YOWIES ARE ON THE PROWL...
https://www.coasttocoastam.com/article/australian-woman-reports-frightening-yowie-encounter
Australian Woman Reports Frightening Yowie Encounter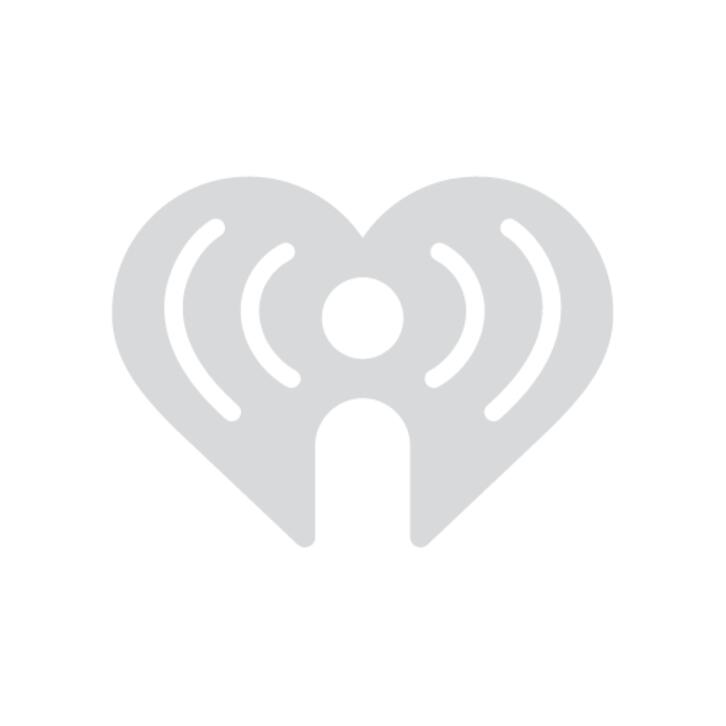 An Australian woman claims to have had a terrifying encounter with the Bigfoot of Down Under: the Yowie. The harrowing experience
reportedly
occurred back in March, but was picked up by Australian media this week. According to the unnamed woman, she was driving along a barren dirt road in the middle of the night when she made an impromptu pit stop near a large clearing.
After a few moments outside of her car, the woman heard something rustling in the brush around her and so she let out a howl to see if it might be a dog. The creature responded with a similar noise, followed by a growl and some grunting. Sensing that danger may be afoot, the quick-thinking woman pulled out a cricket bat that she had, presumably, brought with her for just such a scenario. She then knocked on a nearby tree as a way of warning whatever the mysterious noisemaker was that she had a weapon.
To her surprise, she heard the sound repeated out in the darkness, which led to a brief exchange of knocks between the woman and the unseen 'thing.' By this point, she was thoroughly fed up with the situation, so she began howling and screaming to scare the interloper away. "That's when everything went pear shaped," she said as suddenly she could hear something very large rumbling down a hill towards her.
"What have I got myself into," she recalled thinking and noted that "I had really bad vibes from this thing." She smartly made a mad dash for her car and made it to the safely made it to her vehicle, where she turned on the high beams and was stunned by what she saw. It was a seven to eight-foot-tall, hairy, bipedal beast with eyes that looked to be about the size of golf balls. Perhaps most off-putting about the creature was that "it smelt like five-week old road kill."
The apparent Yowie encounter soon came to an end as the creature, standing few feet away from the car, became frightened when the woman pulled out her cell phone to take a picture. "I didn't get a chance for a photo," she lamented, "as I went for the button, off she went down the hill."