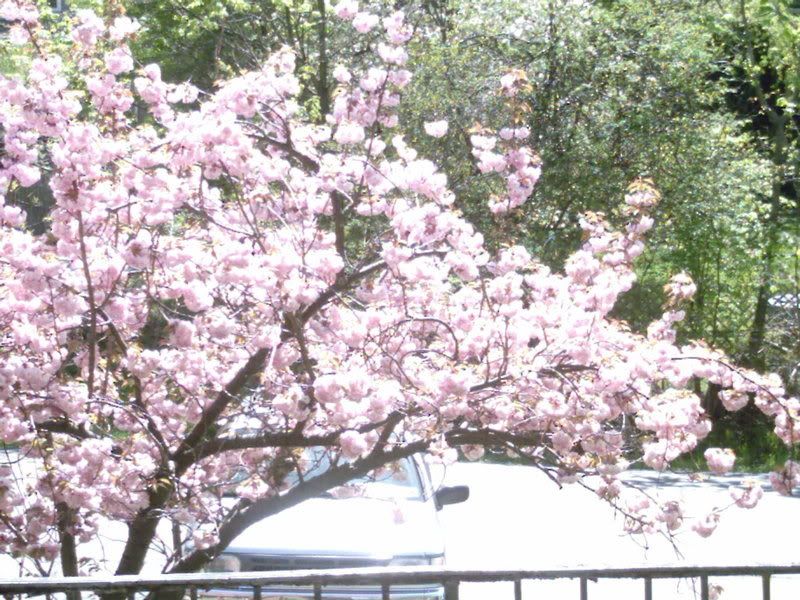 Springtime always fills me with enthusiasm. My creative energies flow and new stories bubble through my mind vying for prominence. In the UK, spring can last a long time. The days lengthen with lighter evenings, and warmer weather promises summer around the corner. The energy at this time of year, when the trees are bright with pink and white blossom and lush with fresh leaves, is ripe with promise. Anything seems possible.
This is the time of year when fairies emerge from their winter retreats to catch the sun and play among the thick foliage, hidden from human eyes. (You'd better believe it!)
Spring has traditionally been celebrated as a time of birth and renewal. Many folk tales and myths celebrate entities such as the Green Man who embody rebirth, new growth, fertility, and all kinds of things that make my blood buzz with story possibilities. The spirit of nature emerging from his winter hibernation with flowing hair, lean muscles and an appetite honed by abstinence, eager to demonstrate he's the god of fertility.
Okay, give me a moment…ahem.
Fall, or autumn as we call it in the UK, has a fascination of a different kind. The cycle of death and renewal once again dips toward the barren period of winter when nature retreats into itself and the nights draw in. Long cosy evenings before a roaring log fire, wood smoke, shadowy trysts. Death itself is endlessly intriguing and the subject of speculation through the ages. As the herald of winter, fall promises darkness and all that lives in the dark, vampires, demons, the wicked desires of the night.
I admit, there is something seductive about fall, but I'm still a spring person. Which season fires your imagination and why?